ABOUT US
With more than forty years of experience in the yacht painting industry, Monzó Yacht Painting has upgraded its equipment, incorporated new processes and systems, adapting to the specifications of new yachts and an evolving market. A progressive outlook that provides a proper solution to any paint project, however complicated it may be.
We perform paint refits, painting of hulls, deck superstructures, masts and booms, and all kinds of fibreglass and carbon fibre repairs, guaranteeing exceptional aesthetic finishes and maximum durability. What's more, we assemble certified wrap-around scaffolding and custom covers to carry out works with optimal efficiency and quality.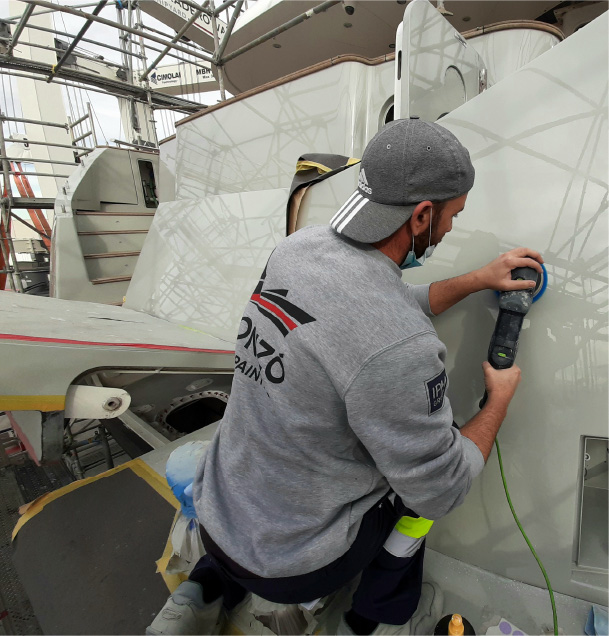 The meticulous
planning of projects
Request a quote with no strings attached.
Request a quote